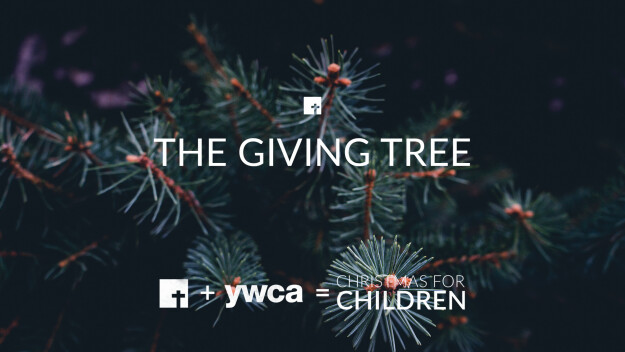 The Giving Tree for the YWCA Shelter
Every Sunday from 11/27/2022 to 12/11/2022
This Christmas, we are helping residents and children at the St. Joseph YWCA shelter with gifts. The YWCA has over 45 women and children a night seeking safety from domestic abuse, sexual violence, or emotionally abusive situations. Not only have the women been victims, but often the children as well. We are providing gifts for their store where moms will get to "shop" for free for their children. The moms will also receive gifts and items they are in need of.
Donations are due by Sunday, December 11th.
If you join us for services online and would like to donate, we invite you to view our Amazon Wishlist here: WOLC + YWCA Wishlist and participate by purchasing a gift. You may also make a monetary donation at wolc.com/give.
If you are outside of the St. Joseph area and want to connect with a women's shelter near you, visit ywca.org and use their location search tool. YWCA is the largest provider of domestic violence services in the U.S. With locations across the country, they serve over 500,000 women and children every year with programs ranging from emergency shelters and resources, to support groups and crisis hotlines.
If you don't live near a YWCA, chances are, there is another shelter near you that is doing good work to care for those in need. We would encourage you to give them a call and find out how you can support their residents or staff this holiday season.
If you need help or advice, feel free to contact our Social Justice Director, Megan Taylor at