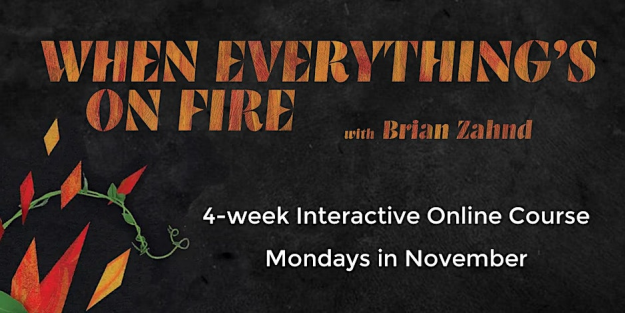 When Everything's On Fire Online Course
Monday, November 06, 2023, 8:00 PM - 9:30 PM
Pastor Brian is teaching an interactive 4-week online course on themes from his book When Everything's On Fire on the four Mondays in November 2023, beginning November 6.
We live in a time when it seems that everything is on fire and the faith of millions of Christians is imperiled. "Deconstruction" is a word used to describe the critical reevaluation of Christianity that so many are passing through. The question is this: Is it still possible to hold on to faith? And the answer is Yes! It really is possible to sustain faith in a secular age. This is what this four-week online course is all about.
Pastor Brian will be teaching live from 8:00 - 9:30 PM CT each Monday night in November. There will be a time for you to ask your questions in a live Q&A.
Register for a donation of any amount at wolc.com/onfire.