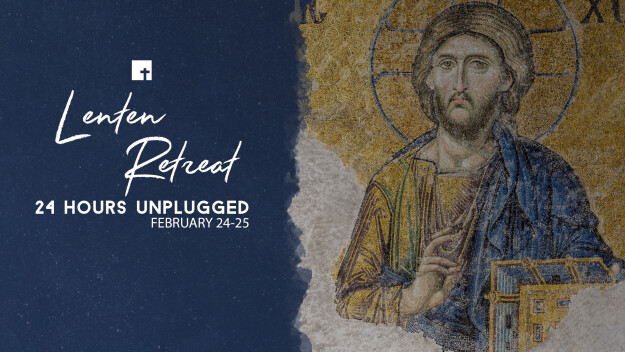 Lenten Retreat 2023
Friday, February 24, 2023, 5:00 PM - Saturday, February 25, 2023, 5:00 PM
Join Pastor Brian & Peri for a contemplative retreat at Conception Abbey February 24-25, 2023 as we unplug for 24 hours.
Pastor Brian will lead times of structured prayer and provide contemplative exercises to increase our awareness of the presence of God during the Lenten season.
For more information and to register, go to Lenten Retreat.