The Upper Room is a quiet place, a sacred space, a place to pray.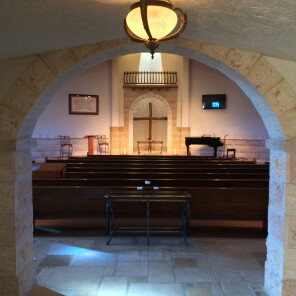 The Upper Room was built with beautiful imported Jerusalem stone and cedar wood with archways reflecting the traditional Upper Room in Jerusalem. The walls are lined with the 14 biblical stations of the cross: a devotional guide leading you through the suffering and death of Jesus.
This sacred space is open for anyone looking for a place for solitude, meditation, Bible reading, and prayer. We encourage you to read the Scripture for the Week and pray the Prayer for the Week as a regular part of your life of prayer.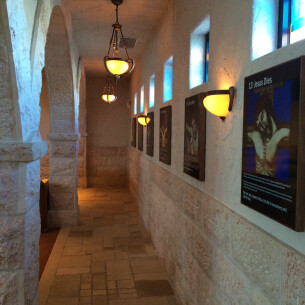 The Upper Room is home to:
+ Wednesday noon prayer and communion service
+ Special events such as our annual Ash Wednesday Service
+ Pastor Brian's Prayer School
+ Weekly staff chapel
+ Weddings and funerals
The Upper Room Hours
Sunday: 7:00 AM – 2:00 PM
Monday: Closed
Tuesday: 8:00 AM – 8:00 PM
Wednesday: 8:00 AM – 8:30 PM
Thursday: 8:00 AM – 8:00 PM
Friday: 8:00 AM – 10:00 PM
Saturday: Closed