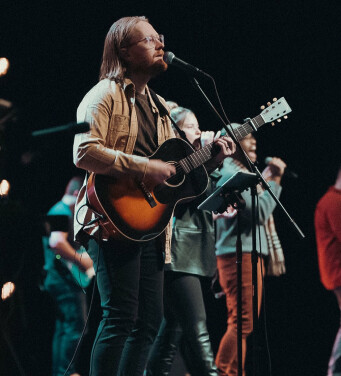 Worship is how we keep our eyes on Jesus.
Worship is both public and personal.
It's more than our Sunday morning gathering, but it is not less than that. We gather for public worship in-person and online on Sundays at 10AM CT. We also hold a weekly prayer service Wednesdays at noon.
On Sunday mornings we make the following Confession of Worship as a way to remind ourselves why we gather.
We have gathered in the name of Jesus Christ.
We have come to this moment to worship God.
We have come to confess that Jesus is Lord.
We are not here to be entertained,
We are here to encounter the sacred.
We are not consumers,
We are worshipers.
We praise and adore the living God,
Who is Father, Son, and Holy Spirit.
Amen.
We worship God personally as we:
+ Pray the prayer for the week
+ Read the Scripture for the week
+ Use a prayer liturgy
+ Follow the Christian calendar