09.10.17
What About the Wrath of God?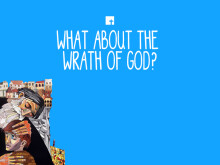 Series: Sinners in the Hands of a Loving God
Speaker: Brian Zahnd
Description:
The wrath of God is a biblical metaphor we use to describe the very real consequences we suffer from trying to go through life against the grain of love. The wrath of God is understood as divine consent to our own self-destructive defiance. When we sin against the two great commandments—to love God with all our heart and to love our neighbor as ourselves—we suffer the inevitable consequences of acting against love. We can call this the wrath of God if we like; the Bible does, but that doesn't mean that God literally loses his temper.