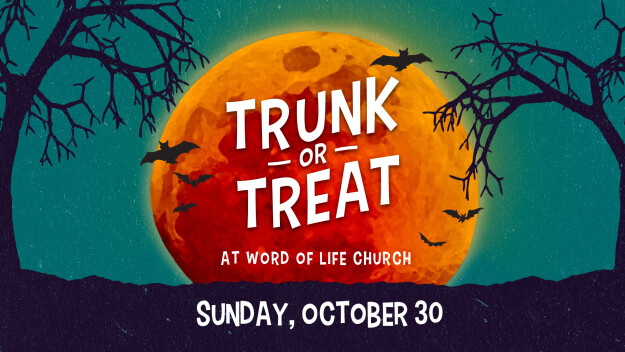 Trunk or Treat
Sunday, October 30, 2022, 6:00 PM - 8:00 PM
Looking for a safe place to be with friends and family for Halloween this year? We are hosting a Trunk or Treat event on Sunday, October 30th from 6-8PM in our parking lot. Please note: this event is the night before Halloween. Stay tuned for more details!
Our goal is to have 50 trunks! Steps to be a trunk:
1. Sign Up - Email:
2. Get Approved*
3. Buy Candy
4. Decorate Your Trunk
5. Give Out Candy
*You must be on the approved list of trunks. No walk-ins will be allowed to distribute candy. Deadline to register is October 16th.