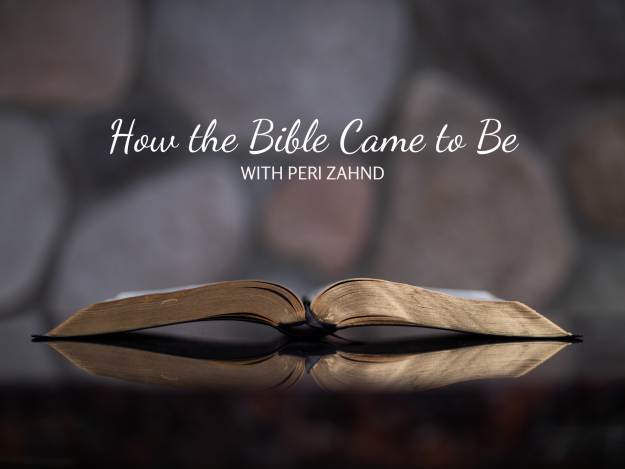 How the Bible Came to Be (Online Class)
Saturday, September 23, 2023, 10:00 AM - 11:30 AM
Join Peri Zahnd on Zoom Saturday, September 23 at 10AM CT for this 90-minute class exploring how the Bible came to be.
Where did the Bible come from? We'll gather online to learn about the origins of Holy Scripture, from the Jewish Old Testament to the Christian New Testament, from the oldest manuscripts of antiquity to the newest translations of the 21st century. This class will help you grow in your love and appreciation for the Bible.
To sign up for this online class, fill out the form below. We will send you a Zoom link before the class beings.
Peri is also teaching this class in-person on Wednesday, September 20 at 6:30PM in the Life Center.