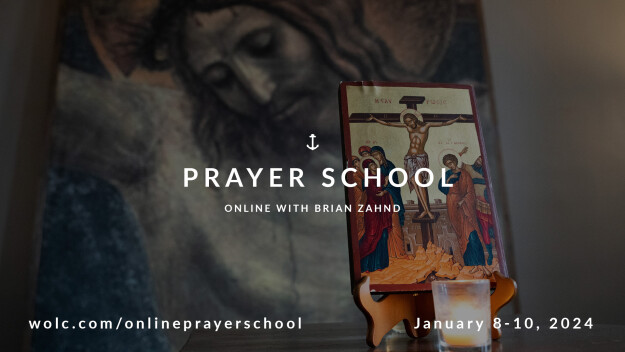 Prayer School Online
Daily from 01/08/2024 to 01/10/2024
Pastor Brian will host Prayer School Online over three days at two different times:
1:00 PM - 2:30 PM CT
7:00 PM - 8:30 PM CT
Monday, January 8, 2024
Tuesday, January 9, 2024
Wednesday, January 10, 2024

All sessions will be on Zoom.
Go to wolc.com/prayerschoolonline and select which session you would like attend either the 1PM or the 7PM. Once you select your session, click "Tickets" and submit a donation of any amount in order to register. You will receive a Zoom link with your confirmation email.
If you have any questions, please contact Pastor Derek Vreeland at .