Julian: Revelations of Divine Love
Friday, September 22, 2023, 7:00 PM - 8:30 PM
A ninety-minute theatrical presentation portraying the life of the fourteenth century English mystic, Saint Julian of Norwich, featuring our own Ruth Jones. Join us in the Upper Room for one of three performances:
+ Friday, September 22 @ 7PM CT (Doors open at 6:30PM)
+ Saturday, September 23 @ 7PM CT (Doors open at 6:30PM)
+ Sunday, September 24 @ 2PM CT (Doors open at 1:30PM)
This event is for adults and students sixth grade and above. Seating in the Upper Room is limited and tickets are required. Doors open thirty minutes before the performance begins. Live-streaming and childcare are not available. In order to avoid distractions, latecomers will only be seated during a musical interlude.
Tickets are $15.
You will receive an email confirming your purchase. Please bring the confirmation email with you in order to be admitted. You may either print out this email or have it available on a mobile device.
Click the performance you want to attend below to purchase tickets.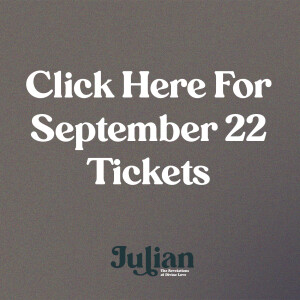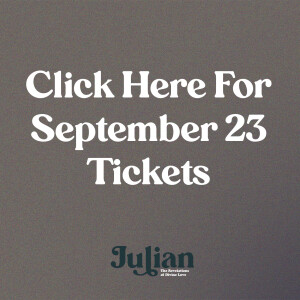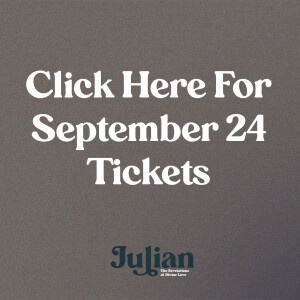 Julian was written by J. Janda and adapted by Ruth Jones.