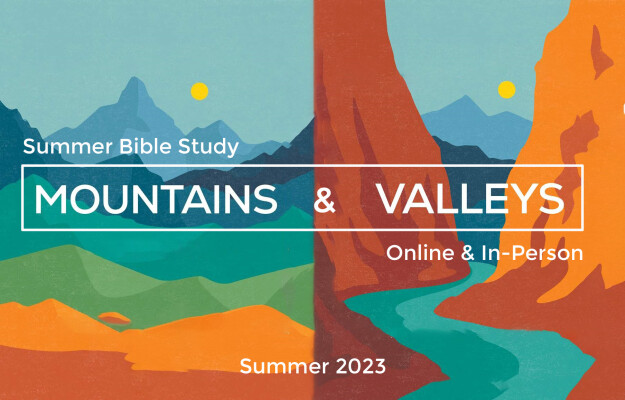 Summer Bible Study: Mountains & Valleys
Every Wednesday, from 06/21/2023 to 08/30/2023, 6:30 PM - 8:00 PM
Join us for our Summer Bible Study: Mountains & Valleys meeting online and in-person beginning Wednesday June 21. This ten-week small group experience will walk your through five mountain top stories in Scripture and five valley stories using the Mountains and Valleys workbooks written by Kat Armstrong.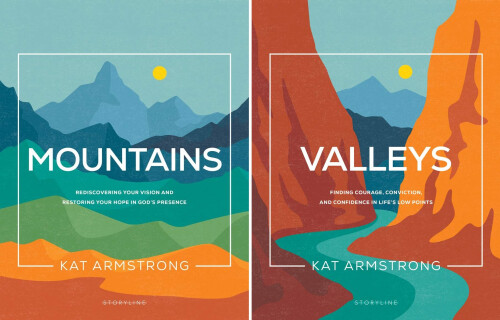 According to author Kat Armstrong, "Mountains are where God meets with his people. As one of God's preferred meeting spaces, mountains in the Bible take on symbolic meaning. Mountains are holy ground for connecting with God." Valleys in Bible are more than geographical markers. "In his literary genius, God repurposes valley settings through Scripture to signal tests of faith—and the deepening of confidence in the One who is with us in the valley."
Mountains & Valleys Online will be led by Jacob Waldrip, an online member in North Carolina. The online discussion will meet on Zoom at 8:00PM CT on Wednesdays, beginning June 21.
Mountains & Valleys In-person will be led by Pastor Derek in the Life Center at 6:30PM CT on Wednesdays, beginning June 21. Childcare is available.
Register below!