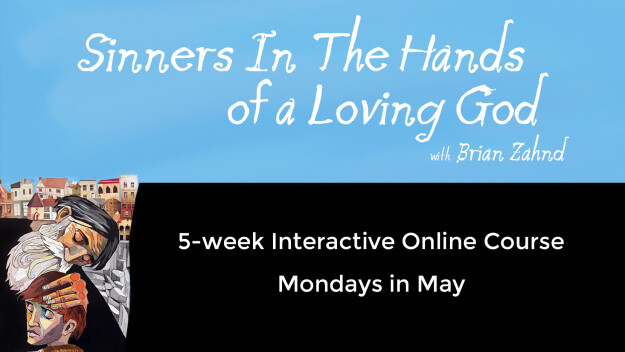 Sinners in the Hands of a Loving God Online Course
Monday, May 01, 2023, 8:00 PM - 9:30 PM
Pastor Brian is teaching an interactive 5-week online course on themes from his book Sinners in the Hands of a Loving God on five Mondays in May 2023, beginning May 1.

This course will answer the key questions: Is God a God of love? If God is a God of love, then what about:
+ The wrath of God?
+ Old Testament violence?
+ The violence of the cross?
+ Hell?
+ The book of Revelation?

Pastor Brian will be teaching live on Zoom from 8:00 - 9:30 PM CT each Monday night in May. There will be a time for you to ask your questions in a live Q&A.
Register for a donation of any amount at wolc.com/sinners.